6:35. Thane. Ashi and Parry's place.
I am in Thane. At Ashima and Parry's place. I had a meeting this side of the world and I decided to stay back. Ashima is by far the best cook chef I know and if I want to eat good food, I make the trek to Thane to get fed. That's as far as my indulgence with food takes me. Oh, yesterday I decided that I would fast for 48 hours and reset my gut. I had forgotten that I am going to Ashi's place. I can't eat when am with her. Plus the weekend typically is a time when I get to meet friends and that means that I am forced to have something or the other. So it's impossible to not eat on the weekends. I will try the gut-reset, 48-hour fast from Sunday evening onward. So that.
This is the shot from her window.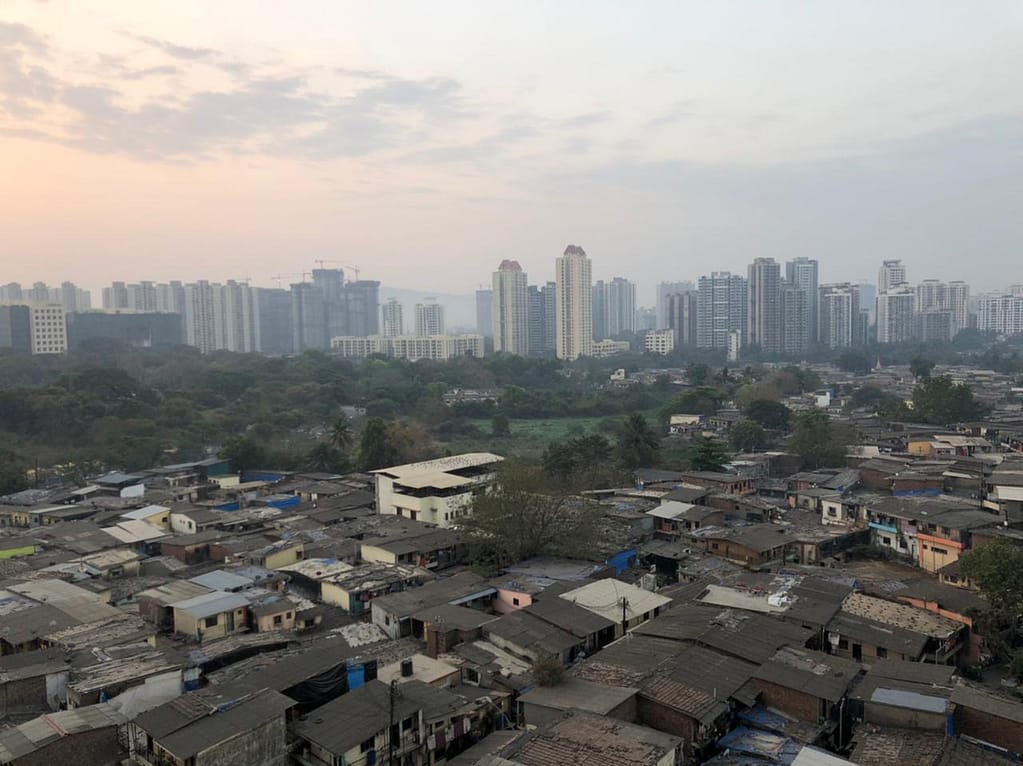 In other news, my father got the COVID vaccine. To be honest I did not want them to take the vaccine. For multiple reasons. A, the vaccine is still in the clinical trial and no one knows the long-term effect of the same. B, the shoddiness around the way it is managed in India (the announcements, production, etc) was disheartening. But when I spoke to Kunal and Ashima (the two ports of call for everything medical), both of them affirmed that we must take it. And that's when I consented. No, my parents don't really need my consent. They are far more intelligent and aware than I. Plus they know a lot more people and their advisors are even more learned. So that.
This is around the same time that pandemic hit us last year. I remember the biggest thing that came out of the pandemic to me was that I could attend Anjum Sir's session on writing. Even though it was on Zoom, I really learned a lot about the process of screenwriting. This piece on Hero's Journey came as a result of that and the piece made me make friends with so many people!
He's doing those again but I am unable to attend those this time as I have a lot happening and films need to take the backseat.
Which is ok. I need to consolidate how things are going. I know that all the work I am getting is a knee-jerk response to all the pent-up demand in the businesses. I just need to capitalize and deliver a great output so that these could translate into long-term gigs. I just hate that there's just 24 hours in the day.
I am also gonna change the way I live and work. I don't want to talk a lot about work but lately, it's on the top of my mind these days. So here it goes. Since I am working literally all the time now, I will have to get even more particular with how I spend my time. There's not a single minute to waste. I have to figure an office space (my productivity goes 100X when I am not working from home and Starbucks tend to get noisy for all the calls that I am supposed to be on). The thing is, a large part of my work is now attending calls (because no in-person meetings) and I often speak and make presentations. Most days I do good with those. That's not a challenge at all.
The problem is that if there's some background noise when I speak, it becomes tough to get the point across. There's anyway a lag imposed by the internet. On top, there's the speed at which I talk. So I need to find a quiet place where I can talk from.
If I could predict these meetings and other things, I could get into the Maker and Manager (by Paul Graham) zones but most of these are ad-hoc and thus it's impossible to plan time. This is against the very principle with which I have lived my life. I want nothing more than the independence of time. The gigs that I am on, there's some flexibility but I'd want more. Lol. When I did not have work, I wanted work. Now that I have work, I want flexibility. 😀
So that. Let's see what I decide. Maybe I'll just get a fancy house (now that I can afford it) and turn one of the bedrooms into a co-working space! Or get some bungalow in Aram Nagar and convert it into a cafe. Lol. Wishful thinking ka raaja! I really have hazaron khwahishen. And that, ladies and gents, is the track of the day. Here!
Track of the day?
So, as I end this post, in terms of streaks, I did all but the walking one. I had a busy day and hence I could not walk a lot. Here's the list.
Morning Pages – 91
#aPicADay – XX (will count at some later date)
10K steps a day – 0
OMAD – 2
#noCoffee – 4
#noCoke – 4
10 mins of meditation – 0 (adding this from today on)
#book2 – 0 (I REALLY need to start on this!)
That's about it. Over and out. See you guys tomorrow.