7:34 AM. This is not the first thing am doing in the morning. Spent a good part of my time packing my things. This may be the last post from the place that I called home for 2 months (I came here on the 6th and I am leaving on the 5th) and whatever I have been able to write, do, think, evaluate, etc has happened from here. I will forever remain grateful and in debt to Rajesh Sir.
This means that I will have to start spending on accommodation and that's something I dont want to do. Especially when I dont make as much as I would want to. So, either I let go of the Mumbai house and then take a house here. Or I get back to Mumbai and stay there.
The thing with Mumbai is that there's this huge network of people that can potentially give work. Most of these people are not really as mobile as I am (they have houses, families, clubs etc) and thus they stay back in Mumbai. Or Delhi for that matter. Or Bangalore.
In Goa, on the other hand, is this network of people that I know can inspire me. They may not have large ideas about changing the world, but they do offer interesting conversations. It's a real battle to pick one of the two. Let's see what I pick up. I have been delaying the decision for last so many days 🙁
Anyhow. Morning Pages.
So, I could not manage the 48-hour fast. I broke it at around 4 yesterday. So about 36 hours. I was not really hungry but it started to play on my mind and I ate some crap. Really. I lost the will battle (and not the hunger one). Need to up the ante. Fasting is one of those things that I did to be able to become like Jason Statham. Here. This is from my vision board.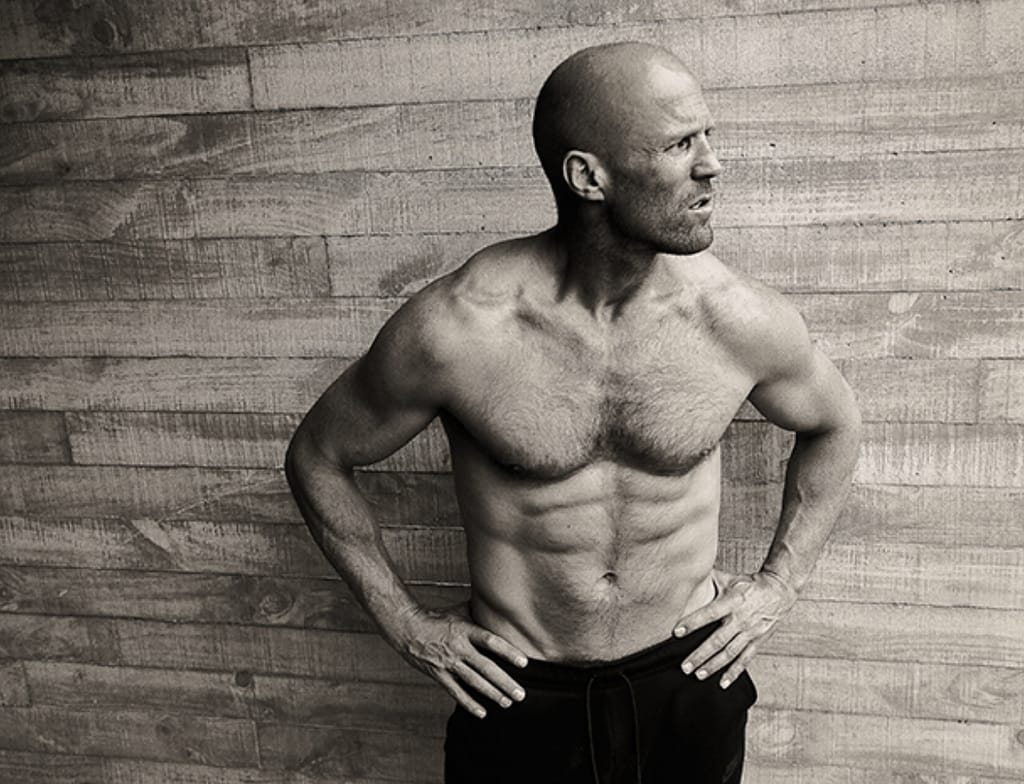 However, yesterday, I saw Chamath and I have a new goal and a new entry in my vision board for the health piece.
So that.
Next. I had promised that I would write the SoG and Guide to Working from Goa. I published the SoG. Here. Guide I shall do today. Bumped into Nihar (that runs Clay CoWork) at Nicky's and I picked his brains on a few things that I've been meaning to anyway ask him. We threw around some interesting ideas and it taught me two lessons…
it helps if you can drink a beer, share a cigarette. It allows you to meet interesting people and have conversations that you'd not otherwise have.
I need to become a tad more social. I am unable to open conversations with strangers. I need to learn that.
So far, even though I have tried, I haven't been able to do either. Oh, there's another thing that I have realized. If you run a coworking place, or a cafe, or something of that sort, you become a people magnet. You become someone that people come to (and not the other way around). I mean people come to your facility to make a transaction and that allows you to chat with them, pick their brains. Talk to them. Know more from them. Etc etc. Especially at a place like Goa. There are so many interesting people. If you did something that attracted them to your business, imagine the kind of conversations you can have! This is what probably has attracted me to do things like TRS, PPP and more. The ability to attract conversations with interesting people!
The trouble is, I can't do anything that doesn't scale. So this cafe, coworking, etc. is not what I want to work on. I mean there is WeWork, 91Springboard, Awfis and so many more that have scaled in India. But they are not businesses that create "impact". I have to create an impact with my work, even if it's an indirect impact. I mean look at Uber. That is impact. Millions of drivers get to earn better. Millions of people get to commute better. And you make money. That!
Oh, just occurred to me. I have always been a big advocate of living at a place that has all the action. You want to be a techie – live in Bangalore. Make films – live in Mumbai. Get fit – live next to a gym. I am very sure that even with COVID and WFH and other such things, these "power centers", these "hubs" will not get displaced. At least not in India where the value of human life is not as much. So, if I want to remain independent and push the envelope on things, I have to be a hub. Unless I can create a hub at Goa if I choose Goa. Or unless I can become such a big people magnet that wherever I go, I am the hub. I mean, look at Karan Johar for example. He can choose to move to Goa or Timbuctoo and the entire film fraternity would move there. Look at all the startups and VCs moving to Miami. I have to think about creating a start-up ecosystem in Goa, btw. Or a film's ecosystem. Let's see.
Chalo this is it for the time being.
I need to pack my bag, clean the house and fuck off from here.
And of course, there's a lot of work to be done today. No, no #freewriting today either. I am being tardy with it. Need to pull socks and get going with it.
Over and out.