No, the post is not about the current Netflix rage. Just that the title of this post has been inspired by the show. In case you have landed hoping to read a review of the same, here is a Twitter thread where I would update my thoughts.
And why would I title this post The Queen's Gambit?
Well, cos I can't seem to stop playing Chess. And I am not even good at it. And I find it extremely limiting – just 64 squares, just 32 pieces, just 32 empty boxes to move around. And I get beaten by people that have handles like checkmateking07, yellowpineapple8, and DVD7632. I mean come on. There is a limit to how much you can get embarrassed!
The thing with Chess is that it's the perfect game – there's strategy, there's tactics. You can play aggressive, You can play defensive. There are as many variations as there are players. And since it's a finite game with finite moves, a computer can hypothetically make a decision tree of all possible moves in any game and can never lose! Well, the jury is still out – apparently, players can get creative and seemingly make a blunder that the computer can't fathom and thus, would lose!
I wish I could get better at it. Enough to not lose against a random stranger. That's the thing that I want in life. When I walk up to a random stranger, I want them to pick anything and I should be able to give them a decent fight. One-sided matches are boring af.
To be honest, I have not read a lot about chess apart from the story of the Polgar family (the father literally natured and nurtured three chess champions), Stockfish (the engine that is literally unbeatable, even if you are the grandest of them grandmasters) and that if you were to place double the rice grains on each subsequent square of the chessboard, you'd run out of space to stock those grains!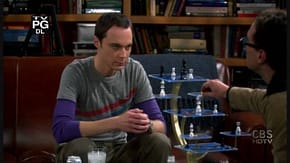 I have definitely not read a lot about chess, the game per se. I mean I know there is a thing called the Queen's Gambit. But I have no clue what it stands for. I know that each opening has a name. I know that each style of gameplay comes with terminology. I know there is 3D chess that Sheldon Cooper plays (and wins all the time). I know there is a three-sided chessboard. Heck, I even know people can play chess in their heads with just the notations. To me Be4 and o-o-o mean gibberish. But to a serious player, these are, well, serious things.
Of course, I know that there's something called En Passant which when I first encountered, I thought was the older person cheating on me. And I know what a castling is. But that's that. In terms of my gameplay, I don't really follow a strategy per se but think the strongest piece apart from the Queen is the Knight. I do whatever it takes to save the Knights. And no, I don't do a great job at it!
What I do a great job at? Writing about a seemingly unimportant thing like Chess for almost 30 minutes! Oh, in case any of you is on chess.com and fancy a duel, I am at saurabhgarg364.
This is part of 30 minutes of writing everyday challenge. Others in the series are at 3010, 3110, 0111, 0211, 0311, 0411, 0511, 0611, 0911, 1011, 1211, 1311, 1411, 1511, 1611. To be honest, not very happy with today's post. But I had to post. And I did.